"An international web connects the unique characters in this original, humorous, and moving fiction. The Didgeridoo Allstars are probably the worst and funniest hockey team in Canadian Literary history." ...T.W. Odgers.
"A love story, a mystery, humour, fabulous characters, rich prose - a page turner..."...C.B. Moller
"A lovely, innovative romp through three inter-woven fictions. An original novel with a tragic-comic range."... N. Krauth.
Review from Andra P.Thakur
(Rajabhat University,Thailand)
If you must read one novel this year, I strongly recommend Kevin Roberts' She'll Be Right (Published by Pilot Hill Press, Salt Spring Island, 2007. Distributor Amazon.com Price $20. Can.|). Set mainly in Adelaide, Australia and Vancouver, Canada with a web of other international connection. Once you get into this 319 pager, set in seventy-four short chapters, it is a no put-downer. The novel is a skilful and aesthetic braiding of three stories: a pregnant young woman, Imogene, and her boyfriend Peter, in search of her mysterious past; entwined with a group of eight, seemingly mis-placed Aussies living at Fred's House; and interlaced with five short stories. It is metaphorically rich and Roberts writes with a deep sensitivity of indigenous art and culture
The Aussies in Fred's House are life-like characters and one readily identifies with them. Peter (p.7) distinguishes them as dogs: "HM, a dingo crossed with an oversize head; Queensland, naturally a blue heeler; Downhill, one of those motley farm dogs; PDC, a lolloping overweight St. Bernard; Adelaide, a snappy spoiled poodle; Firebug, a dumb Irish setter running around in circles; Wacker, a roo dog built only in hunt; and B, a friendly Lab with his curious noise always in the garbage". They all fell under the spell of Bernie, the mysterious and intriguing Aussie beauty, hockey star, and artist. But Fred's House is an open house and serves as an international drop-in centre; like the two young women from South Africa who are invited to stay, but later insulted as though they were personally responsible for the creation and maintenance of the apartheid system.
Queensland, a central character at Fred's House, worked as a longshoreman and through devious, and not so devious, means finds well-paid employment for his Aussie mates. On the water-front goods got missing; the supervisor rants about "immigrant convicts from Australia stealing anything that wasn't bolted down" (p. 29); with new fridges, stoves and dryers mysteriously arriving at Fred's House. But Queensland had earlier told B, a checker at the water-front, to take a coffee break and that if a container or forklift load got missing "the earth wouldn't stop moving"
Aussies are sports fanatics and with free equipment from the waterfront sets up a hockey team, The Didgeridoo All Stars – the worst and funniest team in Canada. Despite their ignorance and insufficient members for a team, Fred's blokes are very nationalistic. "We could ask London House". "No Poms". Kiwi House?" "No Ned Zed either" (p.52). Then, through Peter's eyes, we followed a cricket match between Simon Fraser University team (made up mostly of geeks and gooks from every corner of the globe, including pregnant Imogene as wicket keeper) and University of British Columbia snobs- played at the legendary Brockton Point oval. Fred's House occupants also take gambling to a new hilarious level with a "bunch of beetles and cockroaches in a card board box with a number stuck on them, and start and finishing lines" (p.311).
If you think the film, Three Men and a Baby, is funny, you should read the chapters about eight hopeless Australian men planning a wedding for the newly arrive bride-to-be, Helen. This is a rich, varied, unusual but very entertaining novel. You should read it.
Source:
http://www.shvoong.com/books/novel-novella/1757437-ll-right/#ixzz2moNLc9oM
"Kevin Roberts, an Australian who has lived in Canada for over 40 years, is a formidable writer whose compelling second novel adds to his established status as a poet and playwright. With its sharply satirical eye and keen ear for dialogue, "She'll be Right" provides the reader with plenty of laughs, as we become acquainted with the Aussie expat characters, resident in Fred's House, Vancouver.
Beneath the rollicking surface of one strand of the novel Roberts makes us increasingly aware that the "no worries, she'll be right"attitude will ultimately lead to:
"All that promise, all that energy of these young men, all of it turning out so desperately sad".
Set predominantly in Canada and Australia, Roberts also gives a portrait of B. the artist as a young writer caught between the conflicting demands of "Art and life and sacrifice". His mates and fiancee, Helen, on one side; Bernie, the gifted artist uncompromisingly committed to her art, on the other. Will B. sail to Yeats' Byzantium and lead the life of an artist or join the "mackerel crowded sea" of humanity? We aren't offered easy answers but we are given compelling explorations of the questions.
"She'll Be Right" is concerned with time and how it shapes the truths of the past and asks whether love can survive the accumulated betrayals which time brings. The binding, central thread in the deftly interwoven narratives is the search by Imogen and her narrator husband for her father. Like Oedipus she is determined to unlock the secret of her birth and to bring the truth of her past into the light.
The result is full of haunting questions, ironic answers, and subtle observation which leave us with the sharpened sense that many of our own easy assumptions about life,art,love,mateship, and, indeed, what it means to "be right" need to be carefully re-examined.
Kevin Roberts is a writer who continues to have important things to say and he says them powerfully and humourously in this deeply satisfying, wide-ranging novel."
Ross Clayton



5.0 out of 5 stars She'll Be Right is an excellent book!,
By BookReview.com (Madison, WI United States) - "See all my reviews"

The first page is explosive. I love the energy of Kevin Roberts' style: "He put down his pen carefully. Silence. He looked at me. I knew what he was thinking. Unbelievable. Incredible. I could see it in his eyes. I left." The story itself alternates between the narrative and stories from manuscripts that contain possible clues about the narrator's missing wife, Imogen, and their unborn child. And then, there's the question of a rather involved will dependent on the adopted Imogen's ability to prove who her mother and father are. All the narrator and his wife have to do is read, read, read the manuscripts. That's what we must do too.
... Kevin Roberts is a natural storyteller you might sit next to in a bar. As the night of drinking goes on his tales seem to make more and more sense. But the next morning you might wonder, What was that all about?
It's hard not to love Imogen. She is a coked-up Holly Golightly for today's audiences. Because we care about her, we are pulled deeper and deeper into the mystery of her past. The Aussie lingo has a charm of its own and adds authenticity to the high-spirited "Fred's House" chapters. Sometimes the dialogue among multiple characters proves chaotic in a comic way, but it does contrast nicely with the rather introspective narrative and impressionistic short stories within that narrative. We are in the hands of an accomplished writer.
The book gets better and better and the payoff, a tour de force that is emotionally moving and makes sense of everything that has gone before. Kevin Robins is a genius. Toward the finish one of the characters says, "What took you so long." At times I wondered that myself, but by the last page I knew the answer. Plus "She'll Be Right" is a real "loaded dog"--a hot dog with mustard and relish and onions and ketchup that will keep you spilling and slurping with enjoyment all along."

5.0 out of 5 stars "She'll be Right"
By Sannox - "See all my reviews"
"She'll be Right" by Kevin Roberts is bloody brilliant.
While it is memorable and vastly entertaining, this novel does require the reader to embrace and enjoy a non-linear style of story-telling where the narrative swirls among different times, people and places before its unifying conclusion - in the manner of a very ancient epic poem. (That style is now called, ironically, "post-modern")
Highly recommended.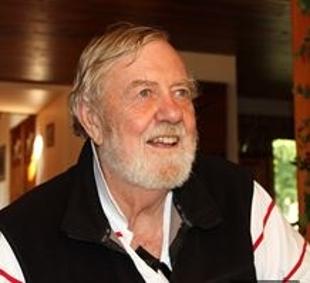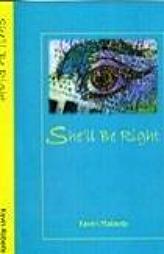 We're delighted to offer She'll Be Right, a novel that recreates Vancouver's Kitsalano neighborhood before the Yuppies arrived. It's funny, outrageous, a mystery - and views hockey in a brand new way!. It's written by the acclaimed Australian/Canadian novelist and poet, Kevin Roberts.