Michael Kanaly
Master Storyteller, author of "The Voice Within,"

sets his course for Public Education.
And schools will never look the same to you again!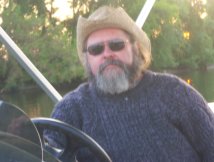 I'M NOT SUPPOSED TO BE HERE.
The words stared back, dark and ominous. So, naturally, I wrote them again:
I'M NOT SUPPOSED TO BE HERE…
My name, not that it matters, is Thomas Berg. And I'm really not supposed to be here.
***********************************************************
So begins ROOM ONE: A Story of Public Education. Master storyteller Michael Kanaly turns his unflinching eye on the troubled, yet often amusing world of Public Education.

ROOM ONE is the story of Thomas Berg, certified Room-Oner, trapped in the chaos of disruptive classrooms, struggling to extract himself from a dismal cycle of poor grades and failure. All while fighting a deteriorating educational system that seems to exclude him at every turn.
Observant, often wickedly funny, Berg senses that something is wrong--with himself, with the system itself--a defect that needs to be exposed and examined, in order to be corrected. In this all-too-real examination of Public Education, Michael Kanaly looks at the complex questions facing students and educators today.