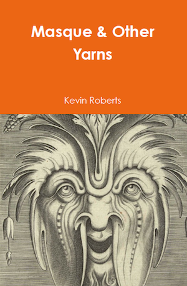 Writers rule at Pilot Hill Press
Michael Kanaly brought readers a scary release - his bone-chilling "New Eyes" was born into 20/20 vision.
&
Kevin Roberts sailed into 20/20 - with "Flashers And Hoochies
"For our New Year of 2021, we'll be celebrating with two NEW works from our authors.
Both take us in the territory of memoir - transmogrifyed into the zone of story. Time for adventure.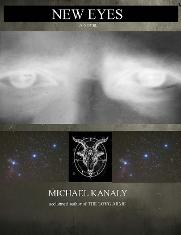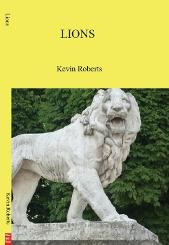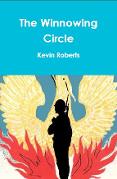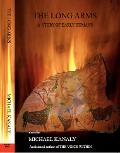 Pilot Hill Press 2021

Thanks to our writers for an amazing decade.
2021!

2021 will be celebrated by releasing exactly what our writers want to offer dedicated readers who need their books.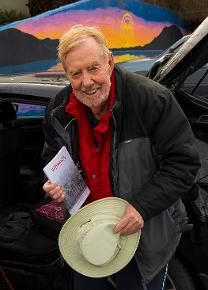 It's winter of 1966 and all the time Kevin Roberts is flying to Fort
What's great is that our authors get to time travel and we readers get to join him. Pilot Hill Press is for writers & their powers. I prefer not to work as an ersatz filter. They're the writers & that's why each of them is the hub of a publishing wheel, and the wheel turns about the real hub of the world .
We invite you to join us. Our full release is planned for Valentines Day of 2021 - copies are out there, but the actual leap into the air, clicking our heels together and celebrating new books of memoirs from our central writers.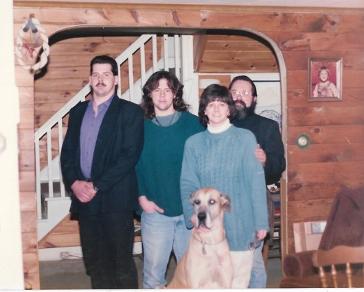 Next - We always knew there'd be a dog to remember - ...more clues on Jan 20th.
Love it when writers write from their lives. Get ready for a memoir you won't forget ...(Nor will your dog!)
Dog Tails
And other oddities
(or how my Great Dane learned to talk to me)
by MICHAEL KANALY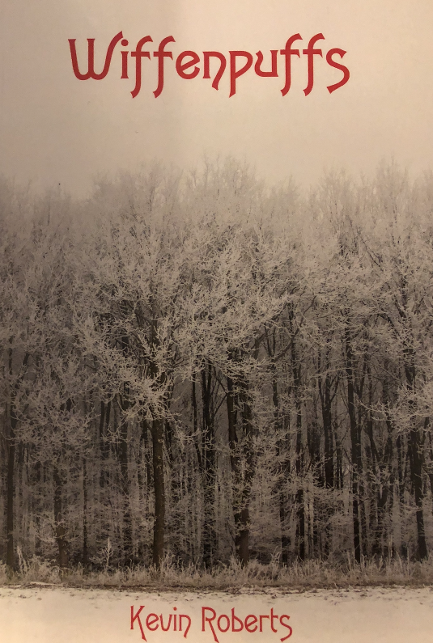 It's1966 - and deep winter when Bert, a thirty something Australian, takes a teaching job in the Village of Pouce Coupe, a small town in Northern British Columbia's Peace River District. In an effort to assimilate to this new teaching environment, Bert volunteers to coach high-school basketball (a sport he admits knowing little about) and that's when the humour and adventure begins. He rallies the junior girls for a cheerleading section, takes up fishing and hunting with the locals, and joins a team of colleagues in the unusual sport of curling.
Alienated by the peculiar and frozen landscape of Northern B.C., Bert struggles to find contentment in his new way of life, and with the attitudes and contentment in his new way of life, and with the attitudes and customs of its people. This is a sharp contrast to his Australian origins for sure but Bert's backstory is a curious shadow referred to mostly in terms of environmental differences, and cultural traditions. Australia is but a memory now. At the core of Bert's experience is an immigrant story – one of basic survival, and a growing cultural amnesia. Episodic in its account of events, Wiffenpuffs is a coping story about giving up one's past for the promise of something better. In the frozen dystopia of Pauce Coupe, Bert is delivered and begins his hero's journey.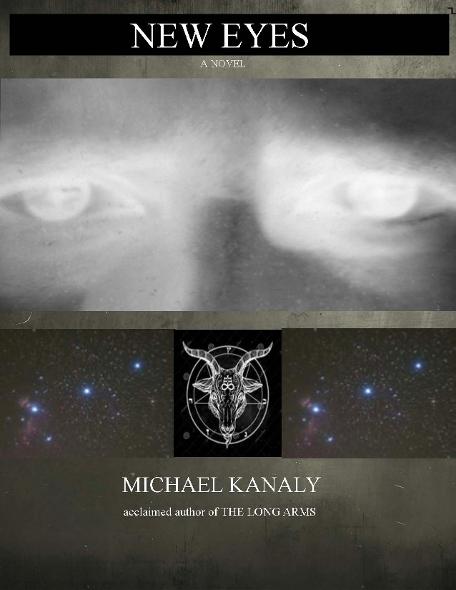 Michael Kanaly's new Book - took us into the 20/20 disturbing vision of. NEW EYES
A Powerful & Disturbing new novel from Michael Kanaly.
Criminal Minds meets Ancient Aliens in a chilling tale of murder and mayhem.
Acclaimed author, Michael Kanaly, in his latest novel, NEW EYES, looks into the heart of humanity…our past, present, and future…seeking answers to who and what we are.
NEW EYES is a page-turning, genuinely frightening book. Nobody writes serial killers like Michael Kanaly does.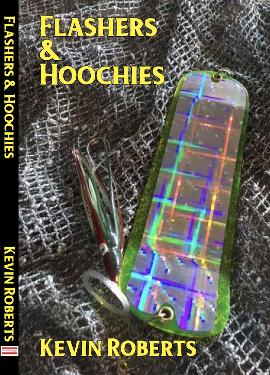 Flashers & Hoochies
by
Kevin Roberts

In the 70's version of BC, a poet with long hair and a tough attitude decides to enter the Commercial Salmon Fishery & encounters some 'real' fishermen who assure him that his boat will sink the first time out...
...and that's only the start. Another 20/20 book from Pilot-Hill-Press.

2020 is the year where we're already issuing our second edition for Kevin's wonderful book.

If you'd like to get your copy...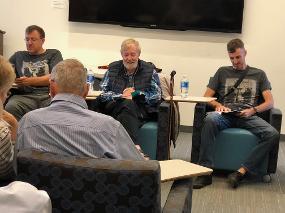 Both Michael Kanaly, who lives in New York State, and Kevin Roberts, who comes to Canada via Australia, reflect an international approach which will expand even more.
This press keeps transmuting with the times. Continue to look for releases year-round and not just in publishing 'seasons'. However, Caren and I have always viewed this press as a consortium of thoughts. And as we both move deeper into the world of film, the Press is now evolving its own direction. Behind each of these books is a simple principle. We'd choose the writers, but the writers would choose which book they wanted to write. Each book needed the author's passion.In this age we all combine forces - a group of people want to get great books to great readers.
Our readers love the heft of a book; the way it fits in a pocket or a backpack. We all imagine the look of books on window ledges of small cabins; in high rise buildings, on buses, on subways. And we love the pixels yarning & weaving stories on a lit screen. May these books be carried around the world like lanterns - each holding a necessary spark.
Going Global
One Book At A Time