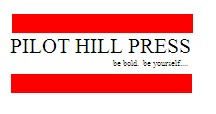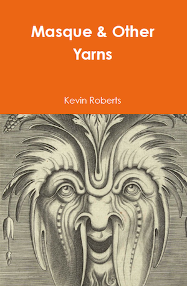 Masque & Other Yarns

...now in RELEASE from PHP
Releasing thru 2016 - it's Kevin Roberts' collection of Short Stories ..his

Yarns

.
&
Also available
His new Novella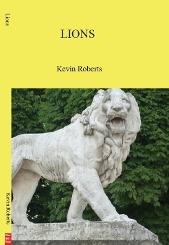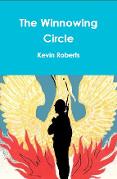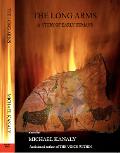 Pilot Hill Press 2016 - Writers First

Our SPRING 2016 RELEASE - is something very new from the re-formed Pilot Hill Press... A Western...
...The Powerful & Disturbing.
.. Bad Men...
...Lives up to its title. Michael brings us, with searing honesty, what people said & what people did, when the world was harsh, and the people were all wounded - even when the shots missed.
No holds barred; nothing censored by times tinted-glasses, in this book, people speak and act as people did in those harsh days. It hurts while it lives. The words, the actions, the events, all spill into the world as they would have, & as they did.
The ending will stay with you long after this book is read.
SUMMER MADNESS - Heat got to us...so we're going to lower the price for ALL of Michael Kanaly's EBOOKS... now, down to only $2.99.
At that Price it's our gift to you.
See what happens when the Sun stays out for days & days In Newfoundland!? Who knows what books might be next? Pass me a beer and get me a fan. OK it rained tonight. ..Pass me a beer anyway, because our Sale stays on. This one's for all you Ebook readers. $2.99 for all of Michael's EBOOKS - rain or shine.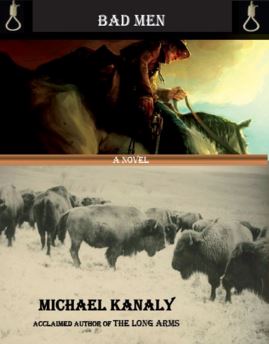 Going Global
One Book At A Tim
e
2016

Pilot Hill is always Coast-To-Coast.
our PHP authors.
&
Eileen Powell
(At New Found Land Press)
In the 2016/2017 LIST
NEW releases from Kevin and from Michael.
The Bunch who gather here:
Both Michael Kanaly, who lives in New York State, and Kevin Roberts, who comes to Canada via Australia, reflect an international approach which will expand even more. They've committed their books to the beginning of a press that they believe will be here for a long time. Eileen Powell (who happens to be my Aunt) is a fine Poet and activist and keen reader of cards, and lover of a game of Growl.
Look for releases year-round and not just in publishing 'seasons'.
As well, PHP will be welcoming other writers to join our various launches. The next group of writers will all be women. Eileen Powell's Poems are already in Print at Newfoundland Press. To celebrate her 90th birthday this year, we'll be releasing her Political poems, and letters to the editor.
In this age we all combine forces - a group of people want to get great books to great readers.
Each of our publications was chosen to become a gathering point a flash of light caught in a net of words. Readers love the heft of a book; the way it fits in a pocket or a backpack. We all imagine the look of books on window ledges of small cabins; in high rise buildings, on buses, on subways.
May these books be carried around the world like lanterns - each holding a necessary spark.
As 2016 unfolds, it sees necessary changes in the Press.
In Vancouver,
Caren Moon, Co-Founder of PHP,
is completing work on her first feature film script, and working away on her proposed Vancouver-based series. She's retired from the press to follow her own books, films,and videos. Fortunately for PHP, she'll continue to monitor West Coast activities out of Vancouver.
Co-Founder of PHP, William Gough spends most of his time in St. John's, where he is able to assist his 93 year old Mother in her life passages. Our Press is organically bicoastal.
You'll notice a new Name on the Authpor's list & that's because William Gough is now linking all his books to the press
William Gough..."
I'll still keep an arm's length relationship with PHP - treating it in

fiercely

Indy fashion. However, I want to have my own books now connect to our central Press. So, I'll link to my own books, right here at PHP.
It's a pragmatic statement of how I see publishing evolving, and I'm getting tired of running unneeded websiutes!!!
. All other authors are in the Press because I approached them with a simple proposition: I wanted them as writers in the Press; the choice of what they wrote, and how they wrote it, was their own.
If I love a writer's work...that's enough for me.
The publisher is, in a vital way, the off-shoot of the writers who gather - the writers are
not
created and given life by those who publish.
When you read PHP authors - you are reading
their
work - for our authors have the last word. When you read a PHP author - you hear his or her voice, intent, belief system or total disdain of a belief system.
I have no meta-system that informs the writers of anything. The writers inform me.
As well, I'm leaping into film & video, preparing, with PHP Co-Founder, Caren Moon,
scripts for production in St. John's & as well as in Vancouver.
In St. John's I'm also preparing new releases for Newfoundland Press and remain excited about all of Pilot Hill's 2016 Releases.
We'll keep you posted on the transition into the new form of this Press.
We've also formed
New Found Land press
- where Newfoundland writers releasing their own books. I've included a link to that press on our site.
I'm following the Johnny Burke approach to publishing, and giving thanks to Otto Kelland who was one of my greatest writing teachers. And thanks to Newfoundland herself for caving the nib of every pen I use.
In this overview of the new world of publishing, authors determine the Nature and Content of the press itself. We've moved past the concept of gatekeepers, to the everyday life of a press that is fully self-determined.
Make no mistake about it - this is a press originating from the center of our writers' deepest dreams.
Their writing speaks for itself...and deserves to - it's a pleasure running this press with such fine authors aboard the craft.
Pilot Hill Press

will continue to be ded

icated to the princip

le of allowing writers to do what they do best--write.
Oh yes, the Web-Zine (Our-Pilot-House) officially launched in January of 2016. The mag will still appear quarterly. The Summer edition which releases in June (iceberg season) is adding links to a few indy films as a regular feature.